Gadget Gift Ideas
ElectroFlip has a number of cool gadgets on board and we keep adding new gadgets and gizmos every now and then. You can buy these excitingly cool gadgets as gifts for your loved ones. We have it all and we are sure you will have a tough time choosing from cool stuff like helmet cams, surveillance gadgets, home gadgets and other boys' toys.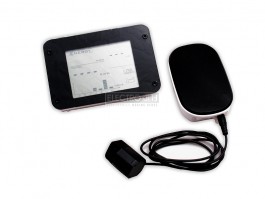 Unique and Functional Gifts
When it comes to buying a gift- for birthdays, anniversary, Christmas or Valentine's Day- everyone wants to gift someone a unique, useful and attractive gift- which will delight the recipient and will fall within our budget too. The unusual yet highly functional gadget collection at ElectroFlip is just that- a hard to find combination of great gadgets at great prices.
Top 10 Gadget Gifts Ideas
Need any help figuring out the best gift for men or women or even children? Here is our list of the perfect gadget gift for anybody- student, geek, homemaker, business owner, adventure lover or a security specialist.
Cellphone watches
Wireless Security Camera
Video Recording Sunglasses
Dashboard Mount Car Video Camera
Real Time GPS Tracker
Home Electricity Monitor
Eco Stapler
iNoteBlue ball-point smart pen
Helmet Video Camera
Motion Activated Pet Deterrent System